Making websites available to all — regardless of ability
Web Accessibility Solutions for ADA Compliance & WCAG Compliance
We feel strongly that websites should be accessible to all. Our website accessibility solution does just that. Not only is your website accessible to all, you're also protecting your business from potential web accessibility and ADA compliance litigation.
What is ADA & WCAG Compliance?
Web accessibility is a set of rules, behaviors, code standards and design guidelines, that are meant to allow people with disabilities to effectively use websites. We feel it's important that websites are accessible to all. It's the right thing to do. If that's not enough, there is growing litigation and regulations pertaining to website accessibility requirements. In November of 2018, the DOJ affirmed that ADA (Americans with Disability Act) applies to websites. From 2017 to 2018 there has been a 200% increase in lawsuits and demand letters pertaining to website ADA compliance. 93% of demand letters were settled outside of court for $20,000 – $150,000 on average. Contact us today or click here to become WCAG 2.1 compliant, ADA Title III complaint, Section 508 compliant.
Advantages of an Accessible Website
Inclusivity for Everyone
Attract New Customers
Comply with Legislation
Website Accessibility & Compliance Services
R

WCAG 2.1 Compliance

R

ADA Title III Compliance

R

Section 508 Compliance

R

Accessibility Statement

R

24/7 Monitoring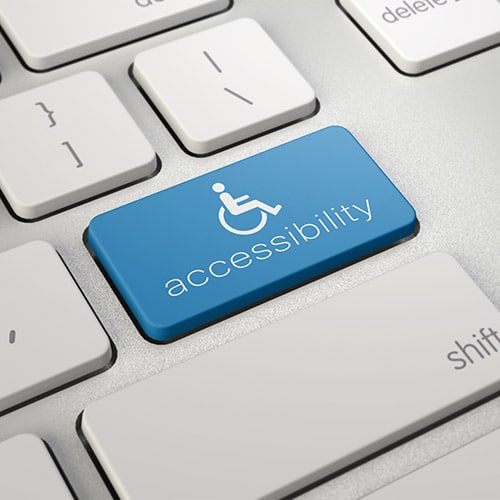 Take your website and marketing to the next level.
Take your website and marketing to the next level.
Hear What Our Clients Are Saying
See how Exceedion's web design and marketing can boost your business. Don't just take our word for it. Hear directly from clients who've benefited from our services.
"Exceedion has met or exceeded all of our expectations while bringing a problem-solving, creative element to the table. Because of our partnership, we have been able to enhance our business technology strategies directly impacting our image and our bottom line."
Jennifer Elkin
Indiana Chamber of Commerce
"Working with Exceedion was great. They always took the time to patiently and thoroughly explain the aspects of our project. They definitely cared about understanding what we were aiming for and we're very pleased with our new website."
Tim Wellman
Indiana Convention Center & Lucas Oil Stadium
"Exceedion was wonderful to work with at every turn, and we are thrilled with the final product. We would highly recommend Exceedion for your next website. They are knowledgeable and go above and beyond to meet project deadlines and execute according to the client's vision."
Rob Peoni
"We recommend Exceedion with the highest level of confidence. Exceedion's team is friendly, creative, talented, and effective. Most importantly they have been successful taking our digital marketing to a new level while sticking to their original timeline and budget."
Brad Ferrell
Share your web design and marketing goals with us. Fill out the form and we'll reach out to talk about your project.