Making websites accessible to all.
Your Web Accessibility & ADA Compliance Solution
We feel strongly that websites should be accessible to all. Our website accessibility solution does just that. Not only is your website accessible to all, you're also protecting your business from potential web accessibility and ADA compliance litigation.
A solution that just feels good.
Web accessibility is a set of rules, behaviors, code standards and design guidelines, that are meant to allow people with disabilities to effectively use websites. We feel it's important that websites are accessible to all. It's the right thing to do. If that's not enough, there is growing litigation and regulations pertaining to website accessibility requirements. In November of 2018, the DOJ affirmed that ADA (Americans with Disability Act) applies to websites. From 2017 to 2018 there has been a 200% increase in lawsuits and demand letters pertaining to website ADA compliance. 93% of demand letters were settled outside of court for $20,000 – $150,000 on average. Contact us today or click here to become WCAG 2.1 compliant, ADA Title III complaint, Section 508 compliant.
R

WCAG 2.1 Compliance

R

ADA Title III Compliance

R

Section 508 Compliance

R

Accessibility Statement

R

24/7 Monitoring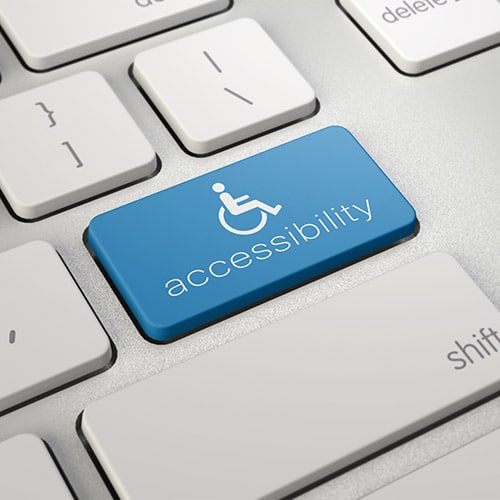 Take your website and marketing to the next level.
Take your website and marketing to the next level.
Contact us today and tell us about your website design and digital marketing needs.